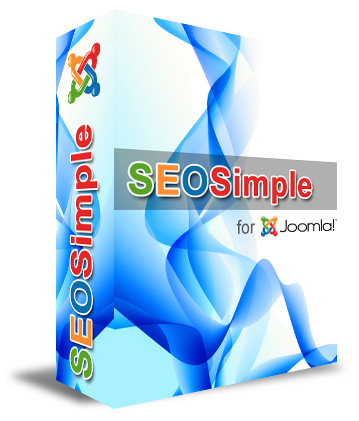 After almost exactly two years of no updates, I'm quite happy to announce the release of SEOSimple 2.0 — now compatible with Joomla 1.6

and Joomla 1.7

as well as Joomla 1.5

.
That's not all — I've finally fixed a number of small bugs that have been growing dust on my todo list – including fixing the K2 compatibility issue and the occurrence of an "uninitialized strong offset" error.
I've also added a couple new features, namely an expanded number of options for Front Page titles, including not modifying it at all (while still modifying regular pages); and a NOINDEX on Category Pages feature that when enabled modifies the ROBOTS meta tag on all category pages to be "noindex, follow". "NOINDEX, FOLLOW" means that search engines wont index the page and potentially penalize your site for duplicate content, but it tells the search engine to still follow the links on the page (to regular articles) and index those. This feature is still very much a "beta" feature, so please test it out and report back any bugs.
You can go here and download the plugin directly, or visit the official SEOSimple homepage for more details and instructions. And please report any problems you have either on the SEO Simple Support Forum, or in the comments on the SEOSimple home page (preferably the support forum, as the # of comments is a bit insane).
Oh! And remember to vote for the plugin at the Joomla Extensions site.