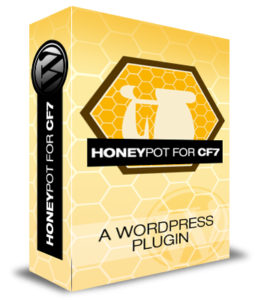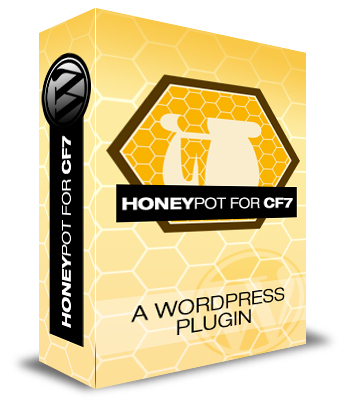 Honeypot for Contact Form 7 v2.0 has been released, and it's the biggest update to the plugin since it was created 10 years ago. Fundamentally, the function of the plugin remains the same – stop dumb @#$%! bots.
While the spammer detection is the same, what happens after has been improved. Previously it was a simple validate/not-validate. However, I wanted to improve integration with CF7's built in spam system as well as how that's handled in the wonderful companion plugin, Flamingo.
The other big change comes in the form of a dedicated settings page in the WordPress backend, nested below the Contact Form 7 menu item. This gives a centralized way to set global configuration options, rather than have to add them on each Honeypot tag you add to your forms. Worry not though, this is backwards compatible, and all your current tags will still work just fine. Likewise, you can override many of the global settings on a form-by-form basis using the form tag settings.
Here's a list of changes:
Switched from standard field validation to CF7's spam system.

Added better support for Flamingo/form storage, including spam_log support.

Added dedicated global settings page, simplifying tag insertion.

Changed autocomplete "nope" to "new-password" to improve W3C validation out of the box (h/t @

zodiac1978

)

Fixed intermittent issue of Honeypot being disabled when CF7 was updated. (h/t @

zodiac1978

)

Fixed label accessibility test issue when no ID explicitly set.
I've also updated the image assets/branding for the plugin. A while back all plugins related to Contact Form 7 were required to change how they identified themselves. This meant I had to change the plugin name from "Contact Form 7 Honeypot" to "Honeypot for Contact Form 7". This update gave me a chance to sit down and clean that up in the images as well.
And finally, I've added an affiliate link to the settings page. I realize not everyone loves ads, but daddy's gotta pay the bills. I'm extremely grateful to the numerous users that have donated to the plugin's development over the years, and while that's awesome, I don't think donations will ever come remotely close to covering the time and effort it takes to maintain and support a plugin that now has nearly 1.5 million downloads and more than 300,000 active installs.