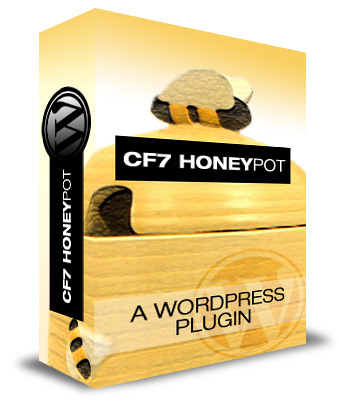 I've just released a new WordPress plugin that adds honeypot functionality to the popular (and frankly, awesome) Contact Form 7 plugin for WordPress.
Built out of self-necessity, the Contact Form 7 Honeypot plugin simply gives CF7 users an additional "honeypot" element to use when building their forms. A honeypot, for those unaware, is a spam trap that attempts to prevent spam bots from clogging up forms with their junk.
This is a non-intrusive method of spam stopping that, in contrast to ugly captchas, works behind the scenes to provide similar challenges for bot-submitted spam. Don't get us wrong, CAPTCHA technology is cool and we use it as well. However, sometimes you just don't want to muddy up your form with a chunk of ugly/squiggly intentionally hard-to-read text.
All feedback on the plugin is greatly appreciated. Please leave your comments here.